Photo Credit:Darren Musgrove Photography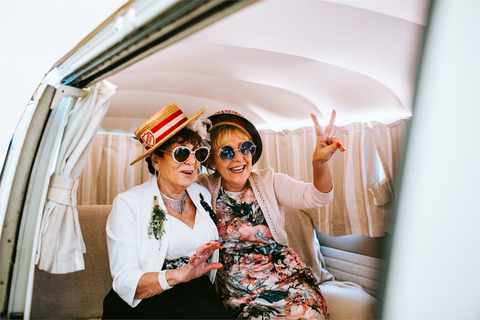 Whilst other venues offer tailor- made packages to cater for your day, one of the advantages of Alcott is that it is a blank canvas for you to create your own perfect vision. Planning your day may seem daunting but Alcott allows you room and flexibility to really flaunt your personality, as a couple. Throughout this process, you will be guided and offered peace of mind that the main elements of the structure, catering and bar are from our preferred suppliers' list along with our on-site Event Managers - they provide a professional service for all lighting, sound and electrical needs. This makes it very reassuring to know that the vital main parts needed for the day are trusted and they all know Alcott really well.
We can help you with every other element if needed as we have met some incredible suppliers over the past six years and know they are experts within their field and have fantastic skills in what they do. The only restriction at Alcott is your imagination. We have suppliers for all budgets and they are happy to offer a personalised service to suit your day and theme. It can be as simple or as lavish as you like!
Here are just a few ideas of what you may need or want on the day. We know a vast amount of people in each category and they are all very individual. Our supplier portfolio increases by the week as new ideas and trends circulate- anything that you like can be achieved and we are always open to new suggestions.
From the day of booking, you will be guided through logistics and budgeting to ensure that the essentials are covered and then the fun begins!
Here are some ideas to look at:
Balloons
Bridal Party Wear
Cakes
Celebrants
DJ's, Live Acts and more
Dressing of Structures & Props
Dog Chaperone
Florist
Games, Inflatables & Outdoor Persuits
Photobooths
Making Memories 360 Photo booth
Sharp Art Furnishing LED Hire - please see a video demo at the bottom of our videos page - Wedding Videos
Photography
Videographers
Bourne Focus (This company did my own wedding at Alcott - please see the video of Lucy & Paul Wedding Videos)
Wedding Dresses and Grooms Outfits
Smart Party Capris Marquees
Working at Alcott setting up my Capris Marquees was so easy and hassle-free. Often when, I supply outdoor events, creating a suitable surface for guests is a job in itself. Alcott's unique drainage system, provides a lawn-like surface that is almost enjoyable to set up on- so much so, you …
16 Mar 2020

The Weddings Crashers Band
We've been working with Alcott Weddings as one of their key suppliers now since Lucy started the company. Lucy is an absolute pleasure to work with. She's always got a smile on her face and in high spirits, making every event an enjoyment. We love the variety of events that …
19 Jun 2020