The beautiful and ever popular tipis, provide a unique and atmospheric choice for any celebration. Slotting together, they form a spacious yet intimate venue for any wedding, regardless of the weather. Within the Tipis you get matting, rustic benches or tables and chairs, indoor fairy lighting, dance floor, mirror ball, external walkway matting and a catering tent for you to happily customise.
Photo Credit:Jarek Lepak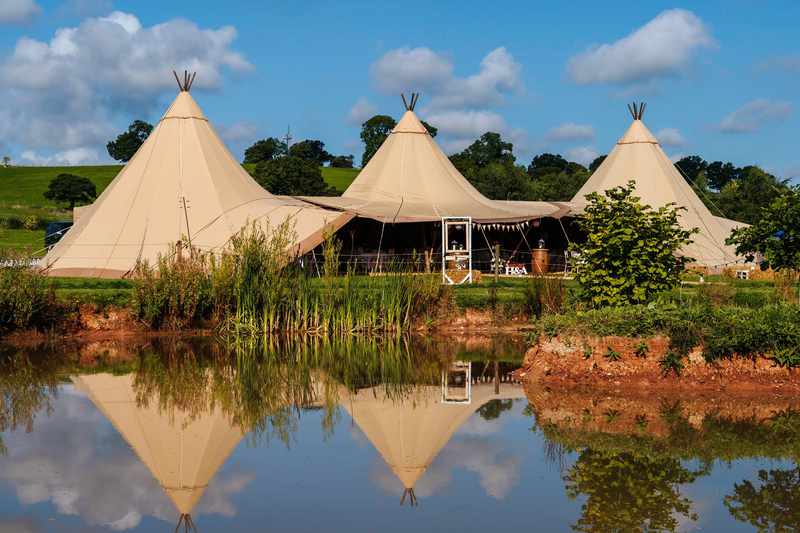 Guide Pricing*
80 guests from £9,000
100 guests from £10,500
120 guests is £11,000
150 guests is from £12,000
*Prices include the land hire, very swanky toilets and power to bring everything to life.
Alcott Weddings will be showcasing a 4 hat Tipi providing the opportunity for couples to experience one of our most popular structures within our 60-acre site set within the beautiful Worcestershire countryside.