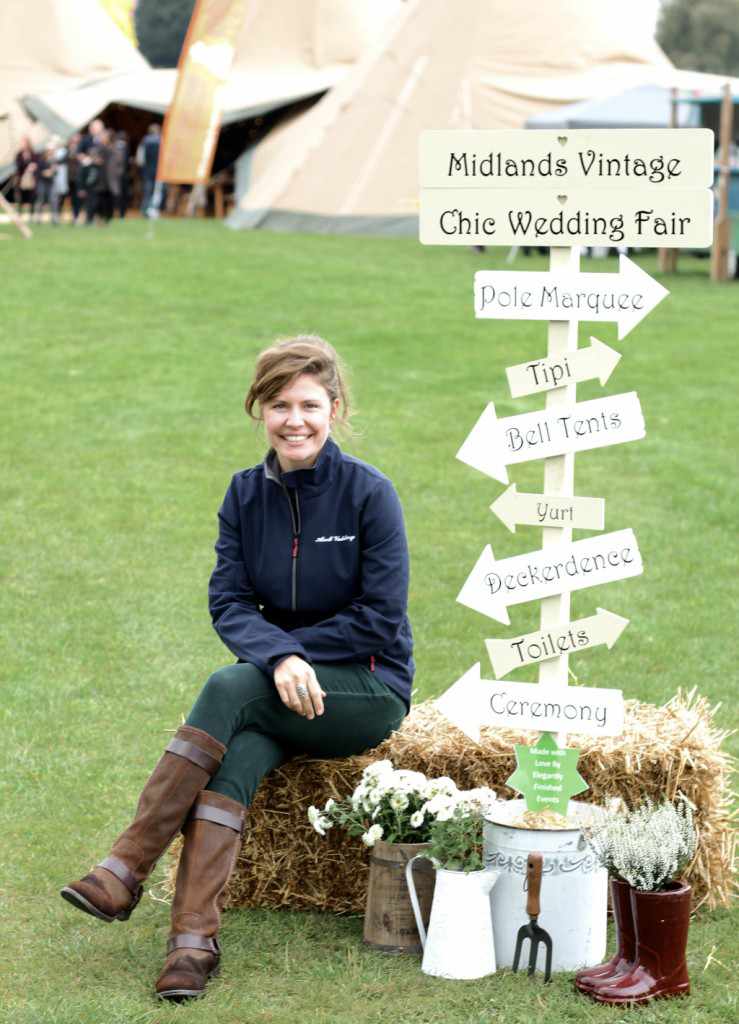 The Start of our Journey
Our journey began over five years ago. Growing up at Alcott has always been something that is has become an inherent part of who I am. My parents have lived there for over 45 years and it is somewhere I have spent endless hours, admiring the beauty and tranquility. Even now, as I venture up the long drive, I am met with a sense of pride and relaxation; it is something that I have always wanted to share and am proud of.
For years, me and Mum, often daydreamed and pondered about what it would be like to transform Alcott into a wedding and events venue- it was something we dreamed of creating. With the horse livery yard, holiday cottages and bed and breakfast, it was definitely too big a venture for 'Mother Duck'-naturally, I stepped in. This was the moment somehow we knew would always arrive.
Approaching my 30th Birthday, I scoured venues and researched ideas to create the party I had pictured in my head. It dawned on me that, that Alcott was the perfect place. Our journey began. I hired a marquee, bucking bronco, my favourite acoustic singer, a hog roast, DJ and partied the night away with all of my family and friends. They pitched up tents and we had the most incredible night. I was truly engulfed by the bug for organising and planning events.
That was the start of this incredible venture. I researched and met with local suppliers, discovered what worked and what didn't and laid the building blocks for my special folder- a portfolio of tried, tested and trusted suppliers that future brides and grooms, companies and party goers would learn to meet and love. Within months, we held our first wedding fayre, two weddings were booked and I was finally achieving my dream alongside them.
In recent years, with the increase demand for Pop up Events, being approached and working alongside numerous companies, Alcott offers the blank canvas that businesses look for to host their own events; it offers the flexibility and personality to allow me to cater to the needs of companies.
Lucy Poole
Our team is ever growing. Throughout, the years, we have met countless special brides and grooms, companies and party bookings and have worked to meet their unique needs. We now have a team that can deliver any quirky or bespoke ideas, regardless of how adventurous or traditional that idea may be.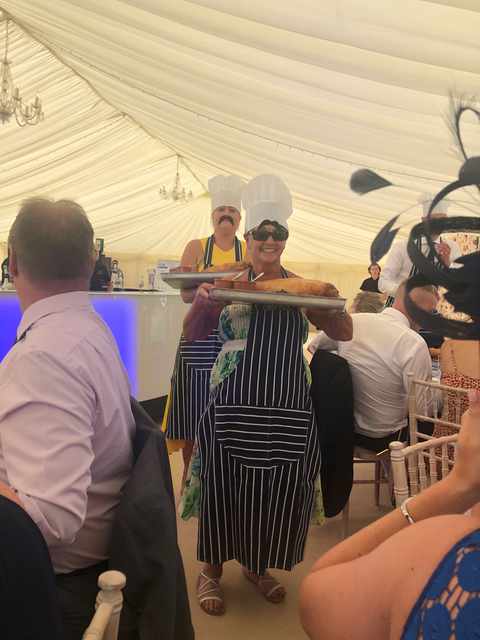 Jane Poole (Mother Duck) - owns Alcott with my Dad and runs the Bed & Breakfast
Infectious, entertaining, loving and very down to earth are just a few words that would describe her. She has shared her home with many guests over the years running the B&B that is home from home. Along with great chats at the table she serves sensational fully cooked breakfasts.
Often seen mowing the lawns, probably every other day in the summer is one of her passions; Alcott is absolutely immaculate and there are not many farms that you can say this about. Her values and standards are seen the minute you make your way up the drive. Obviously Dad gets involved in this too, mostly seen flying around the field on his quad bike and tailor or on a horse. Both Mum & Dad love seeing people and get pleasure out of Alcott and I am so grateful for all the support and guidance they have given me over the year and they continue to do so.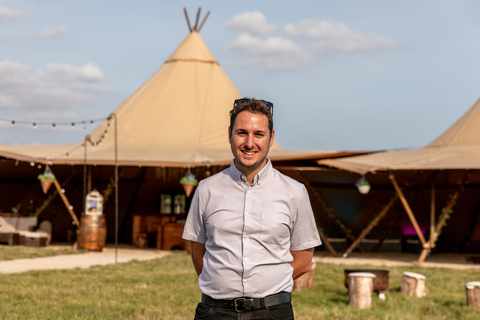 Chris from Christopher James Events
Christopher James Events are the absolute key to the weddings and events. Their production company has worked with us closely over the last couple of years looking after and hiring all things technical as well as acting as Event Manager for the wedding and event days. They work very closely with all our couples and bookings from day one and are there to ensure they have thought about Generators, Lighting, Audio and Staging requirements. They have a wealth of experience drawn from years of specialist outdoor events and weddings and will happily answer any questions on all things technical.
They hire the following services to our couples at Alcott (to name a few)
Generators
Site and Lake Lighting
Marquee Lighting
Sound Systems and Party Lighting
Stages for Bands
They are first aid trained; they liaise with the arrival of taxis with security to make sure this all runs smoothly. They go above and beyond their duty to make sure everything is as perfect as possible
They love to hear your wedding and event ideas and are more than happy to answer any questions you have… But only in return for a slice of your wedding cake on the day!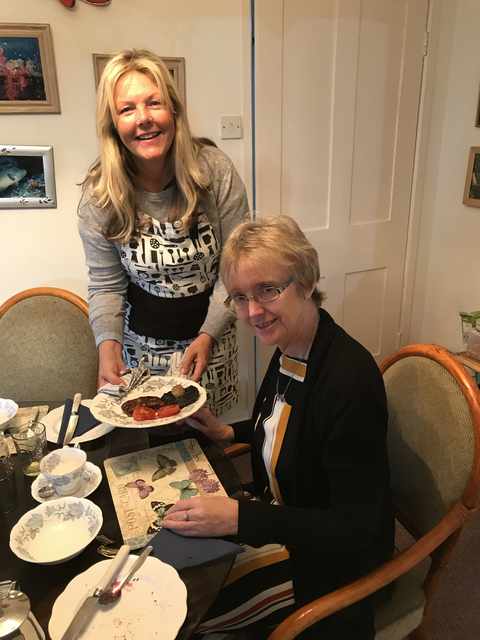 Belinda - Bed & Breakfast manager
She is always so smiley and so on the ball. She helps Mum to run the B&B and steps into run the show when Mum pops off on the odd holiday - well maybe quite a few odd holidays :-)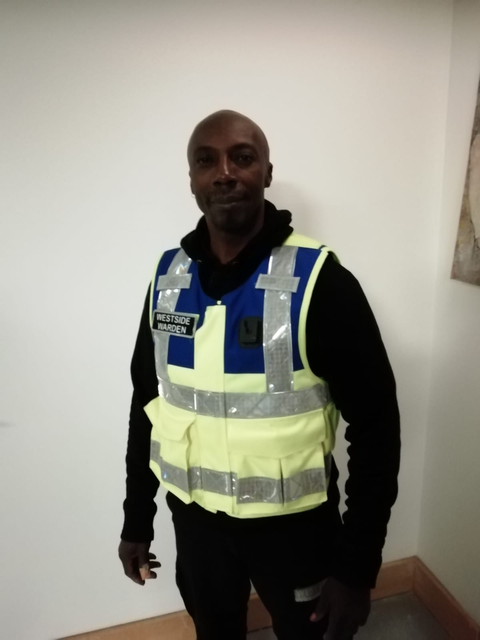 Enoch - Security
When you hear security you may think of a stern looking person stood there with their arms crossed. Well Enoch is the absolute opposite of this. The welcome that guests receive as they drive into the car park is so friendly and it really makes the first experience of Alcott a pleasure. He makes sure everyone is parked correctly and he stays on site until the end of the wedding or event.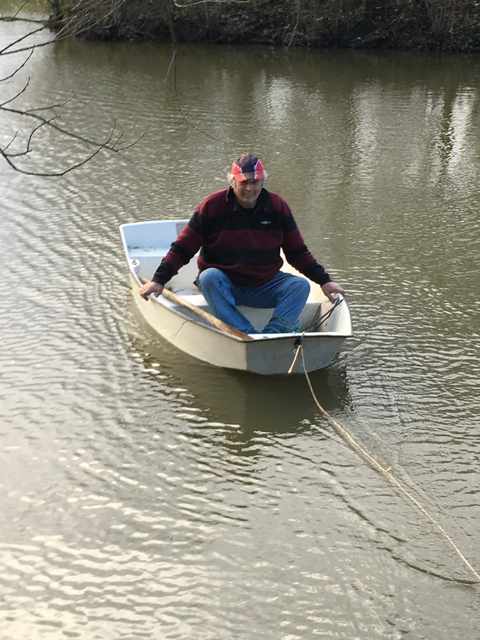 Dick - Behind the scenes
Well, this is the man behind the scenes! He is like a second Dad to me and has helped to create what Alcott is today. 'Mr practical', in his 80's, and is still working as hard as ever. He built the lakes that offer the stunning backdrop and put the car park in place. He created the land drainage system, the road from the car park to your venue so that the land stays as pristine as possible and all this was just the start.
You will often see the famous Mr Dick on his JCB on wedding and event set-ups. The continuous work he does around the lakes to make it all look stunning is an absolute credit to him and I will forever be indebted to him for what he has done.