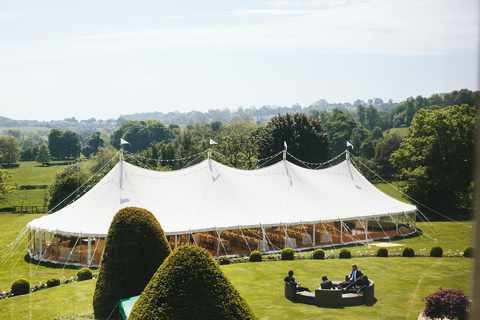 Guide Pricing*
Within the marquee you get coir matting, tables and chairs, indoor fairy lights & exterior flying lights. The clear sides can be lifted on a hot day. As the numbers increase the size of the marquee increases.
Guide pricing for 80 guests from £11,100
Guide pricing for 100 guests from £12,600
Guide pricing for 120 guests from £12,800
Guide pricing for 150 guests £13,700
Guide pricing for 200 guests £14,400
*Prices include the land hire, very swanky toilets and power to bring everything to life.
Please note we can cater for weddings and celebrations for smaller numbers and larger up to 450 guests; the above is some of our most popular choices, please get in touch for bespoke numbers.