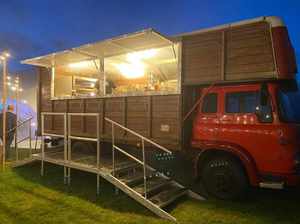 A wedding is not complete without an amazing 'bit of nosh'.
Whether your preferences revolve around a traditional sit-down wedding breakfast or a relaxed street-style dining vibe we have a full range of catering options from a mix of trusted suppliers to plan your perfect wedding feast, regardless of budget. Our caterers run a fab bar too and three drinks per person can be supplied by yourselves corkage free which the bar staff can serve for you.
At Alcott Weddings our selection of skilled caterers provide a wide variety of customers with exceptional food and high levels of catering service.
We have a variety of preferred caterers we work with which means that we can cater for three course meals, pig roasts, BBQ's, paellas, vegetarian and hot or cold buffets for any type of party, wedding or event. We can be completely flexible to make sure we meet your needs.
We have caterers for a selection of cultural & dietary requirements.
All of our caterers aim to work with the client to achieve the perfect menu for every budget.
Their food is beautifully presented and every tiny detail is taken in order to provide a perfectly timed service.
Our street food vendors are very popular especially the Bedford Fish & Chip van. Soooo tasty!
I have popped a few sample prices on some popular food choices which are based on the 2023 season and maybe subject to change. This will give you an idea on how you can have incredible food without paying extortionate prices.
Please note these prices are just in the process of getting adjusted for the 2024/5 season.
A sit-down meal would start from £30p/h and the caterers can create a completely bespoke menu for you.
Canapes from £6.90 p/h
For relaxed catering options there are so many, but these are just a few ideas for you:
BBQ from £11.80 p/h
Street food horse box from £14.50 p/h
Afternoon Tea with all vintage china £20.50 p/h
Fish and Chip van in an old Bedford from £12.60 p/h
Hog roast from £6.40 p/h
Pizza oven horsebox: Pizzas from £11.50.
There are so many other options such as platters served on wooden boards and bowl food, it really is endless!
A Couple of dessert ideas for you:
Ice Cream tricycle from £4.10 p/h
Crêpes stand from £5.50 p/h
To see the full sample menu please click below. They can create a bespoke menu if you can't see what you fancy here!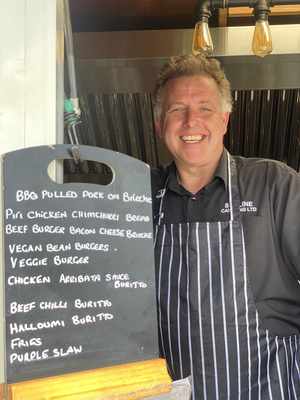 Please note these prices are just in the process of getting adjusted for the 2024/5 season.
Bars
The bar is provided by the caterer, and they can create you some really cost-effective packages for welcome drinks and fiz for the speeches and then their bar can be used as a pay bar. They have all the taps on so you can choose favourite lagers and ales for them.
They have a fab trailer bar for outside which could be used a feature bar for a Cocktail bar, Prosecco or Gin or whatever you would like.
They keep their prices as low as possible unlike some places where you wouldn't get any changer from a tenner!
You can view a sample bar price list here:
Please note these prices are just in the process of getting adjusted for the 2024/5 season.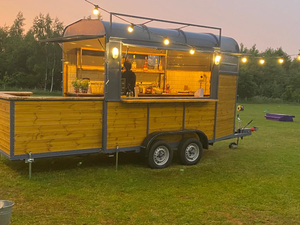 The fabulous trailer bar used outside for cocktails, a Gin bar, Rum bar or whatever you like or have it as another fully stocked bar.
To the right one of the indoor bars where you can choose what Ales or Largers to have on tap!