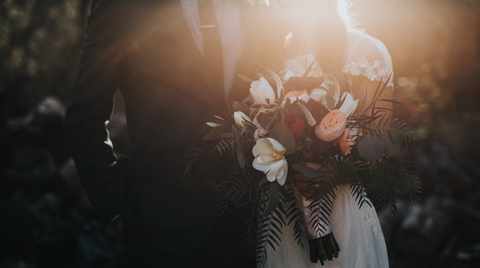 You've probably heard the term before, but what does it really mean? How can we make our weddings more sustainable and eco-friendly, and why should we be bothered about this in the first place?
Luckily, 77 Diamonds are here to help – they've made "The Full Guide to Sustainable, Zero-Waste, Ethical Weddings", and it really is comprehensive.
Some of the stats it includes might surprise you:
Almost 5,000 tonnes of unrecyclable plastic was used in British weddings in a single year.
On average, each wedding wastes £488 on uneaten food.
These stats show that there's a problem, but what can we do about it?
The guide goes on to highlight some of the key characteristics that eco-friendly weddings share:
More localised weddings, with fewer guests or materials arriving from long distances, helps to cut down overall CO2 emissions (hiring local catering companies helps with this, too).
Cutting down on plastic – from balloons and confetti to tableware – is always a good idea where possible.
Having your wedding outdoors is another way to cut down on energy usage, as you'll be able to make the most of the natural sunlight. And if you're worried about the weather, marquees, yurts, and tipis are all good choices to provide some stylish shelter.
Even wedding attire and wedding rings can be sourced sustainably and ethically.
There are many more details throughout the guide, of course – and you can read it for yourself to find out how to make your wedding as sustainable as it can possibly be.