Hire a Live Band for a Festival Wedding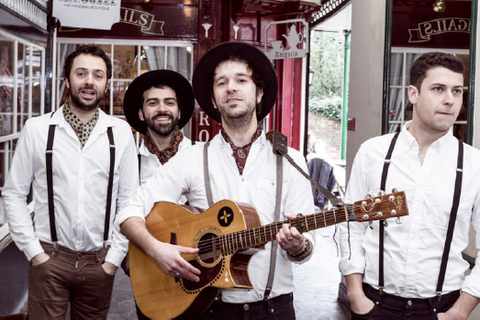 Are you planning an outdoor festival style wedding? Festival style weddings are on the increase in the UK, and it is easy to understand why. You can stamp your personality on the proceedings, and the choices are endless.
There are many aspects to organise but probably the most important is to hire a band that best suits your love of music.
So, with this in mind let's take a look at some of the options that will make your wedding stand out from the rest.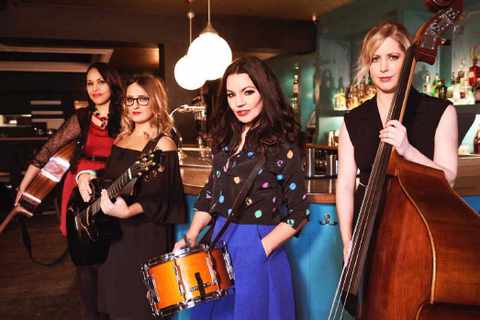 Mumford Folk Wedding Bands
If you are looking for the ultimate festival vibe at the Alcott wedding venue, why not go for a Mumford & Sons folk style wedding band. This style of band has now become the number one choice for a festival style wedding.
You will be amazed by this style of band performing popular cover songs with their own folky twist.
These are a few of the songs that your folk style band would play.
I Will Wait – Mumford and Sons
The Cave – Mumford and Sons
Little Lion Man – Mumford and Sons
Wake Me Up – Avicii
Ho Hey – Lumineers
Crazy - Gnarls Barkley
He Ya – Outkast
Budapest - George Ezra
Blame it on me (George Ezra)
A typical Mumford band would consist of a vocalist, guitar, double bass, and drums.
The bonus with this style of band is they not only play with acoustic instruments but will change them for electric guitars and perform a high energy indie style set of songs from the likes of Oasis, The Kaiser Chiefs, blur and so on. This enables you and your guests to get the best of both worlds dancing and singing along to the music we all love to listen to.
This style band would perform for 2 x 60-minute sets, one acoustic and one electric and prices start from around £1500-£2500. Make sure you book early to avoid any disappointment as they are booked up well in advance.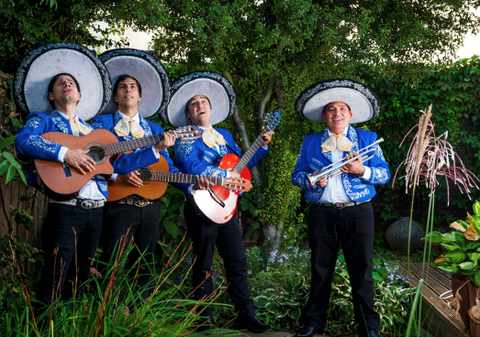 Acoustic Roaming Bands
Another favourite for an outdoor wedding festival is an acoustic roaming band. While your friends and family are gathered outside on a summer's day, having a few drinks and eating some amazing food, a roaming band will wander around, mixing with everyone.
Playing their instruments unamplified allows them the freedom to mix and encourage guests to join in the fun.
Roaming bands come in many different styles and genres like pop, rock, folk, plus many more.
Your typical roaming band could consist of vocalist, acoustic guitars, snare drum, double bass, and sometimes a saxophonist.
A roaming band is also known as a wandering band, will bring a whole new dimension to your wedding day and is a great choice as you won't need any power supply and are not limited to just one location like a stage. You will usually find a roaming band would be a trio, four or five-piece.
How about hiring a roaming brass band to add a wow factor to your festival wedding with instruments including horns, sousaphone, percussion, and the option of a vocalist. A modern brass band will not only provide fun and excitement but will have your guests tapping their feet to tunes from a wide range of genres.
Looking for something completely different, how about an acoustic roaming Mariachi band? They will wear their traditional Mexican costumes and play instruments such as acoustic guitar, bass guitar and trumpet.
These are just a few styles you could choose for your live music at Alcott wedding and event venue. For more information, please do get in touch, and we would be happy to help.