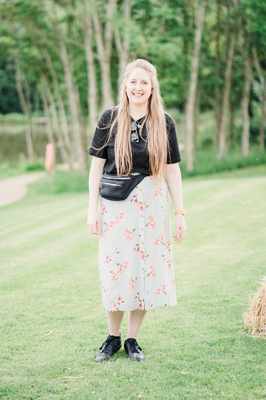 Following on from our last post about the ultimate wedding planning check list, it mentioned one of the main parts to have for your wedding preparations and big day is a wedding planner.
At Alcott Weddings we include a fabulous Wedding Planner for your wedding preparations called Lindsay. Please read on to learn more about her and how she can help you.
Lindsay - Worcestershire Wedding Planner
Hello, I'm Lindsay! I'm a wedding planner & co-ordinator and I've come on board with Lucy and the team at Alcott to help make wedding planning that little bit easier for their couples. So let me tell you a little bit about me…
My background:
I've been working in weddings and events for just over ten years now. I began working in hotels and moved around various conference spaces and jobs in the corporate world managing hospitality departments. (That's really a fancy way of saying I worked around food, and frankly I couldn't think of anything better!). As you can imagine, when Covid hit my job became untenable and I was made redundant, but I had so many contacts in the industry and enough experience behind me to have a go at starting my own wedding business, and it's the best decision I ever made!
What do I do?
I use all the brilliant contacts I've made and my knowledge of the wedding industry to help couples plan their dream day. I show them florists, photographers, celebrants and all the little extras they could need, then I help them to make sure they've thought through the logistics and support with all the admin so that they never feel overwhelmed! I also offer to help on the day of the wedding so that every couple can relax and enjoy the amazing day they have created. I let couples' cherry pick the services they need so that they have complete control over what goes on, but they feel totally supported where they need it.
What happens at Alcott?
Once you've booked your fabulous venue, you'll be signposted towards the right people to choose your marquee or tipi, the caterers you'll need and all the essential bits of the wedding. You'll also be given a helping hand with other suppliers and details too. Then I'll be meeting with the couples to talk through timings, logistics and all the intricacies of the day. We'll make sure you've thought of everything, and I can offer advice and recommendations as you need them. This is all included in the cost of the venue - so make the most of it! If you also need a hand on the day, we can have a chat and get me booked in to be there to support you when you need it most.
I honestly love my job so much: my office is usually a tipi or a field, I'm surrounded by flowers and confetti all day every day, and I get to meet brilliant people everywhere I go! It's been ace meeting Alcott couples so far, and I can't wait to get to know more of you soon!