Alcott voted the Best Venue (Exclusive Use) for Worcestershire in the 2021 Matrimony Awards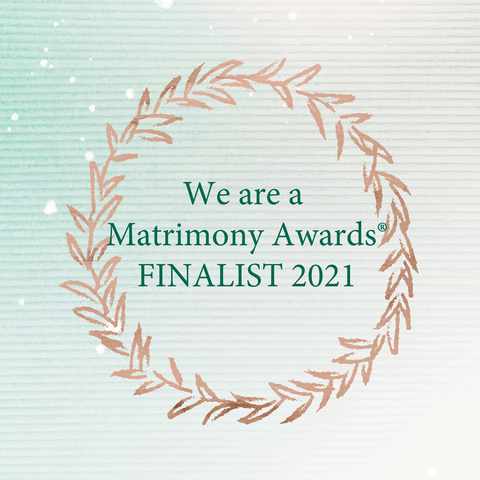 We are delighted that Alcott Weddings & Events has been voted the Best Venue (Exclusive Use) for Worcestershire in the 2021 Matrimony Awards- after the strangest year for us all, it reminds me why I do what I do.
Alcott Weddings and Events could not offer the memories we do without a fabulous team of suppliers. We see every wedding as a unique, personalised experience and hand-pick all components of the wedding day to ensure that couples' dreams are made; we all work together at our venue to ensure each wedding can be stress free and extremely smooth running. Couples visit our site and fall in love with the setting of the stunning countryside, the lakes as a backdrop and the freedom to make it exactly how they would like. Coupled with this, they are in the safe hands of knowing our handpicked suppliers and the choice of structures and catering will provide them with a top-class service. The choice of marquees, tipis or yurts allow a truly bespoke experience whilst serving an array of scrumptious food. Some chose the traditional sit down and some chose festival street food- we are proud to offer a vast choice and can cater for even the most outlandish ideas. We work tirelessly to ensure that all requests are fulfilled. From dodgem cars to brides arriving on horse-back we love to offer perfect memories.
We can cater for all budgets, party size and theme. At Alcott, each wedding is a unique experience and one I can proudly say I love being a part of from booking to wedding day. I have truly missed it this year and often look longingly at the wedding field, in the glorious sun we have had, and look forward to the weddings we have in the future. They will be amazing! One of the things I pride ourselves on is that couples come first. All of our postponed weddings from this year have been moved, with the help of our wonderful suppliers, reassuring our couples.
Thank you to The Matrimony Awards who cover the 4 counties of Gloucestershire, Herefordshire, Shropshire and Worcestershire are friendly and inclusive to those businesses who share the same work ethic and value the satisfaction of working alongside likeminded businesses.
I will leave you with a couple's thoughts that got married at Alcott last Summer.
"Alcott Farm was the first and only venue we looked at before booking our big day! There are lots of amazing things about Lucy and this beautiful venue, but one of the best is that Alcott Weddings gives you a blank canvas to create your perfect day. Lucy is super organised and thinks of absolutely everything, which was a huge help in putting everything together. She has several fabulous trusted suppliers to choose from and plenty of contacts for anything you might want to add to your day. It was ideal to have a choice of suppliers that all came highly recommended, without being too restricted.
Lucy was there every step of the way to help us plan our day and it couldn't have gone more perfectly. We're so glad we chose Alcott Farm and we'd highly recommend it to anyone who wants a personalised wedding day in a stunning setting with spot-on suppliers who really know their stuff. Thanks so much Lucy and everyone in the Alcott Weddings team!"